Upcoming exhibition preview: Pecos Pryor—Attention to Loss: January-March 2022
Opening Reception: Jan 7, 2022
The Architectural Foundation Gallery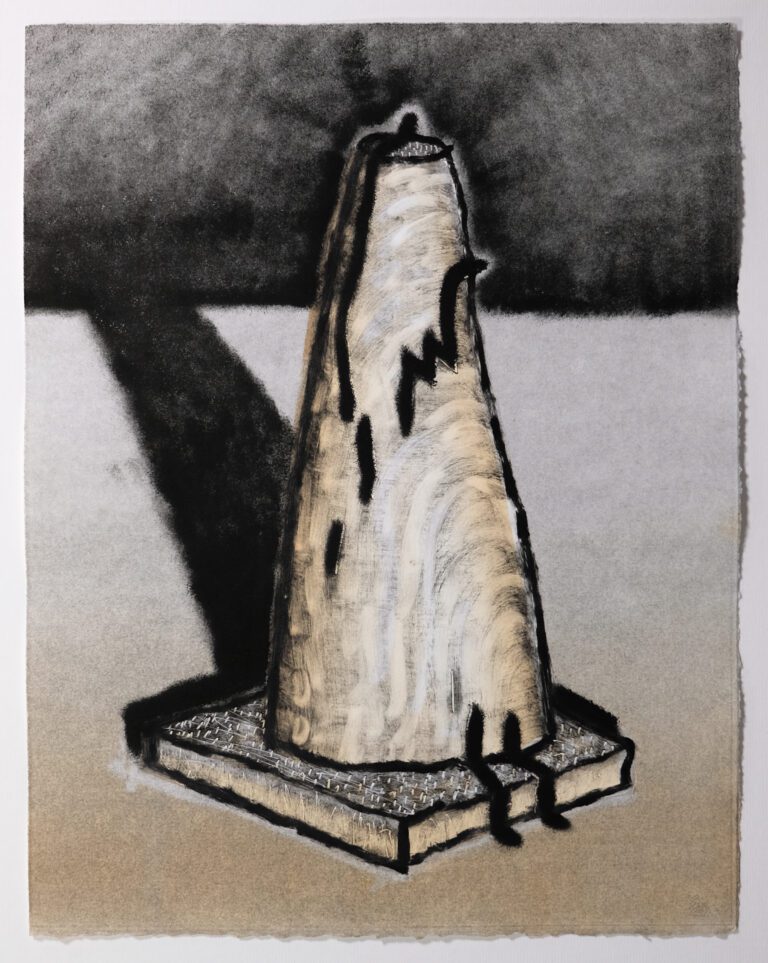 The Architectural Foundation of Santa Barbara is pleased to present Attention to Loss.
Pecos Pryor is an interdisciplinary artist who enjoys working concepts out through drawing, printmaking, and sculpture. Earning an MFA in Printmaking from the University of Nebraska-Lincoln and currently residing in Carpinteria, CA, Pryor teaches Sculpture and 2D Design for Westmont College and Printmaking for Santa Barbara City College School of Extended Learning. Significant honors include the Francis William Vreeland Award in Art for 2018 and the Wendy Jane Bantam Graduate Exhibition Award. A sculptural portion of his current body of work, Attention to Loss, is on view at the Westmont Ridley-Tree Museum of Art as part of the faculty exhibition Sight and Insight, now through October 30th.
On the Left: After the Memorial: Cone 2020 monoprint on BFK paper.