September: The Architecturally Macabre Book Club
WHERE ARCHITECTURE IS ALWAYS THE MAIN CHARACTER.
Hosted by AFSB Vice President, Selinda Tuttle.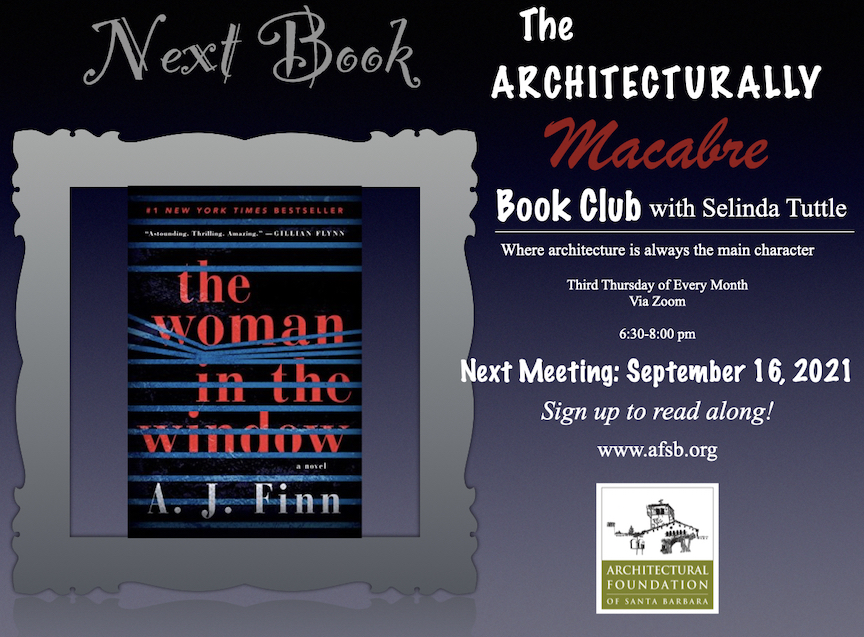 "Personally, I prefer to read books—fiction or non-fiction—that feature the city as a character," says the book club's curator, AFSB Vice President Selinda Tuttle. "The only thing cooler than reading a book that reckons with a city is being able to talk about that book with people who find it just as worthy of conversation."
---
The Woman in the Window
by A. J. Finn
---
Register at Facebook for this live video event. 
Join the private Facebook group (same name) to interact with more book lovers!
Happy Reading!