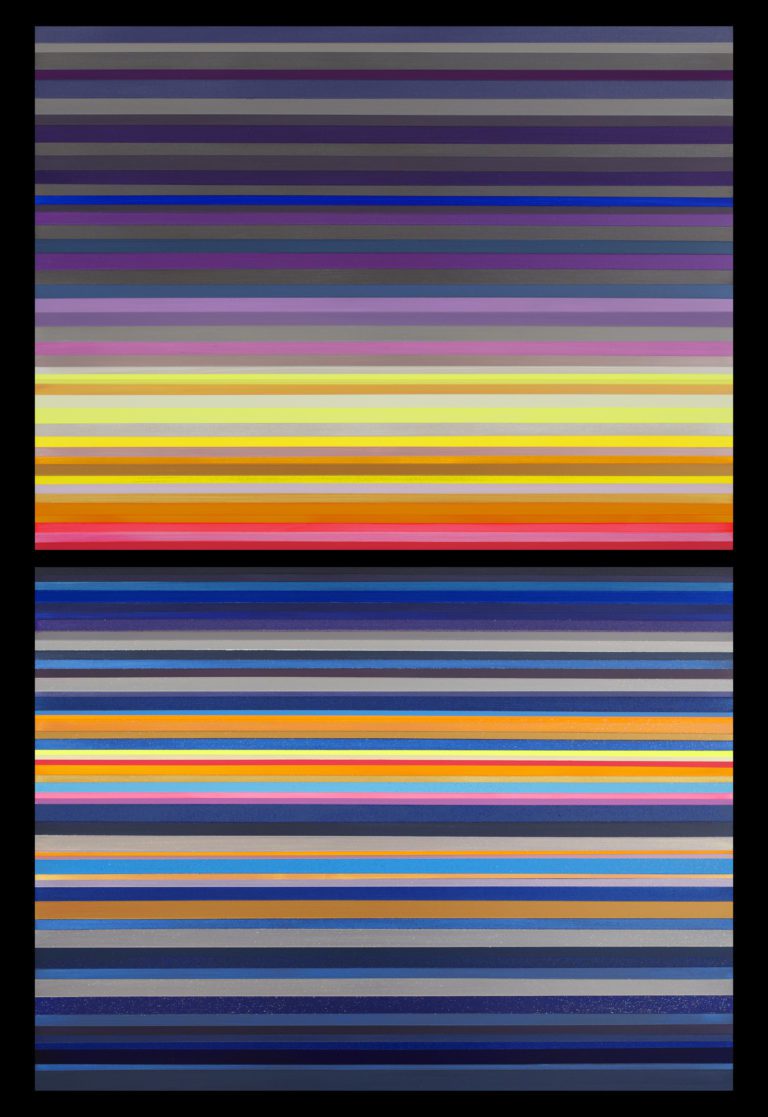 The Passing Landscape highlights Ms. Martin's passionate concern for the fragility of the natural world.  Born and raised in the San Fernando Valley, familiar California scenes and environmental disasters have always been her main source of inspiration.  Her recent series "contains glittering stripes of deconstructed colors that refer to pathways, roads, contrails, channels, and other evidence of a population constantly on the go."
These elegant landscapes depicting earth, sky and water are abstracted from the familiar scenery of the South Coast.  Martin notes: "even if much of that landscape has changed, I am focused on my memories of its pristine beauty and my hope that we can preserve what is left." Martin's vibrant, saturated hues, layered in stunning stripes, are often coated with the hi-tech finish of auto paint, a salute to the surfing community and to California's busy commuter life style. 
Graduate work with Ciel Bergman at UCSB propelled Martin's decision to use painting to express her concern for the environment.   With a B.A. and two teaching credentials from UCSB, she began teaching in Santa Barbara in 1963 and has shown her work in many group and solo exhibitions.  She is a Fellow of the University of California's South Coast Writing Project.  Martin helped initiate the teen docent program at the S.B. Museum of Art and serves on the boards of the S.B. Studio Artists and the Abstract Art Collective.