September 18 – November 15, 2018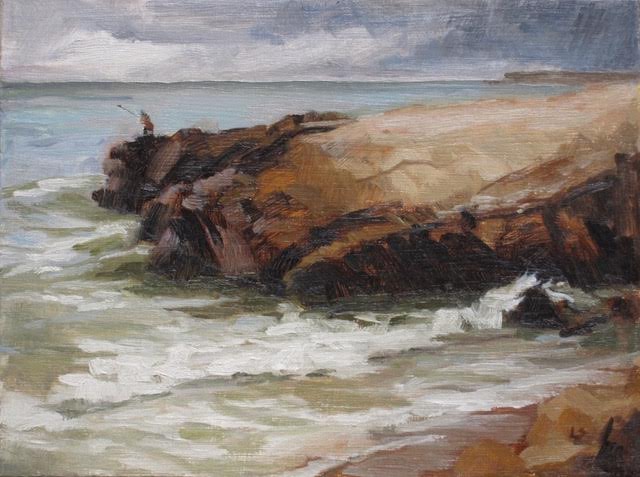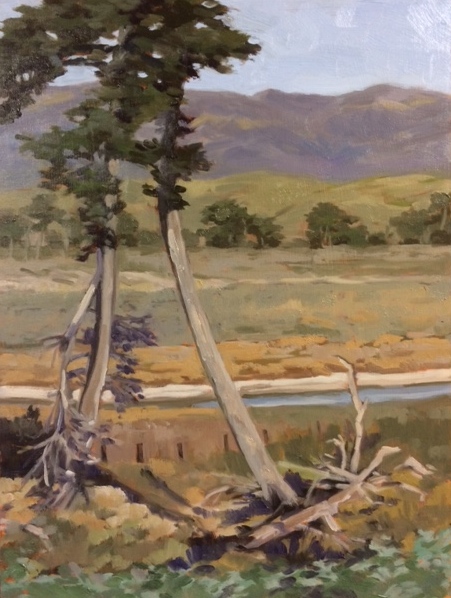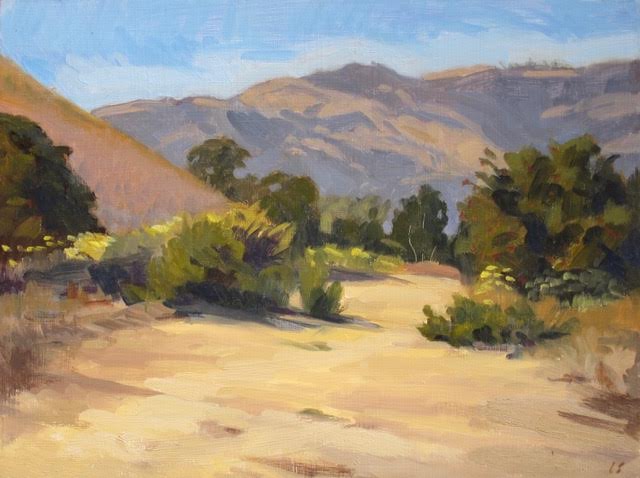 Nina Warner and Libby Smith share a love of plein air painting (painting outside on location) and of the landscape of Santa Barbara County.  This exhibition reveals the two artists' points of view whether looking at the same scene, or in different directions, or down the road from each other—a tradition extending from the 19th-century Impressionist painters' practice of working outside together.
"Painting outside lets you watch things change – sometimes slowly and quietly, almost imperceptibly – sometimes suddenly and surprisingly, but always inexorably changing." (Nina Warner)
Smith and Warner are both retired from many years of teaching in the Art Department at Santa Barbara City College.  They started painting landscapes outside on location at the urging of another friend who wanted to give it a try.  Since then Libby and Nina have gone out painting every Monday for the past seven years.  This exhibition is a result of those adventures.
"I love a vista, an open space. It draws you in and asks what is just beyond that hill or horizon? Shall we go?" (Libby Smith)
Libby Smith and Nina Warner are also members of Rose-Compass, a group of six artists who recently presented a well-received exhibition, The River's Journey at the Wildling Museum in Solvang.  A new version of The River's Journey is now open at City Hall in downtown Santa Barbara and will be on view through March 2019.