Exhibition - Natural Interpretations by Holly Hungett
March 25 – May 20, 2023
The Architectural Foundation Gallery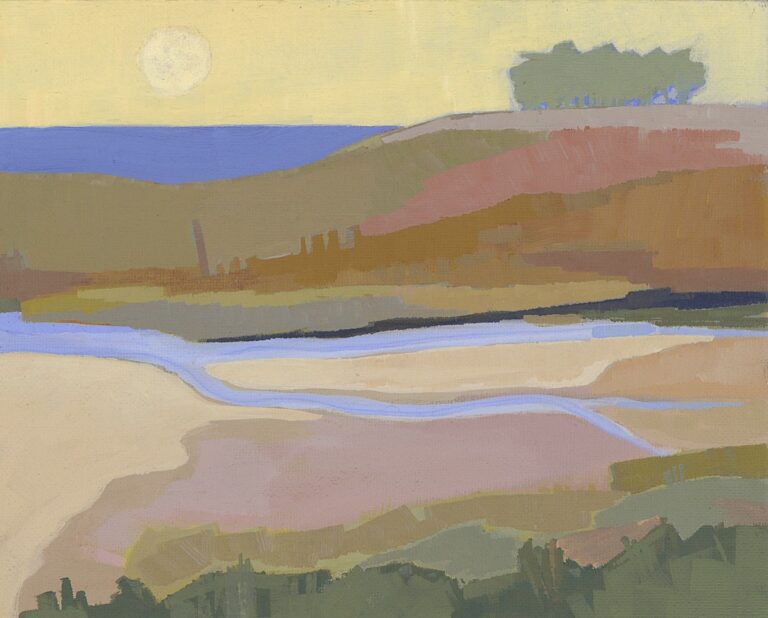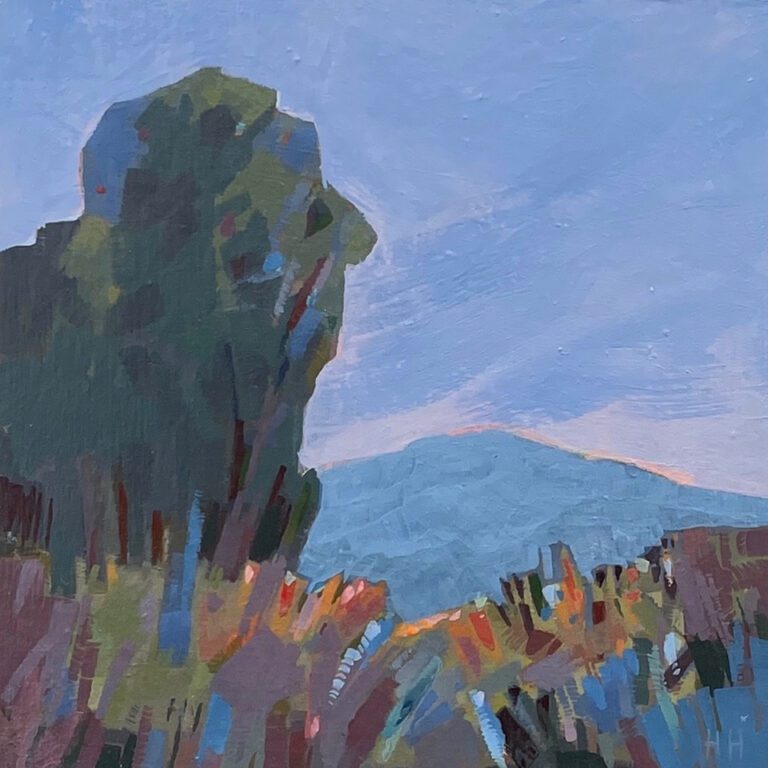 Opening Reception with the Artist
Saturday afternoon March 25, 2023 from 1-3 p.m.
The Architectural Foundation of Santa Barbara is pleased to announce the upcoming exhibition, Natural Interpretations, a solo exhibition of acrylic and gouache paintings by Holly Hungett.
An opening reception will be held at the Architectural Foundation of Santa Barbara on Saturday afternoon, March 25th from 1-3 p.m. 
In this series of semi-abstract landscapes, Hungett works within self-imposed constraints—limited colors, or monochromatic and muted palettes. Her work relies on strong compositional structure. Painting primarily on location, Holly relies on her connection to the environment for inspiration. She reduces the number of shapes and eliminates extraneous details to create engaging and calming images. For the viewer, these paintings offer a moment of respite from our overstimulated world. The influence of Holly's yoga and meditation practice of over thirty years is evident in this work.

Noted Santa Barbara artist and teacher Libby Smith, comments: "Holly Hungett is a painter who likes to experiment. She changes media, subject matter, points of view, and pushes personal boundaries. I like that." 

Garrett Speirs, another revered Santa Barbara artist and teacher, adds: "Holly Hungett's work is a wonderful balance between the specific and the general. Her work captures the essence of her subject without feeling overly beholden to her topic. Her color palette is both rich and subtle."
An active member of Southern California Artist Painting for the Environment (SCAPE), The Goleta Valley Art Association (GVAA), and The Abstract Art Collective (AAC), Holly has participated in group and solo exhibitions since 2003. Her works enrich private collections in California, Washington, South Carolina, Arizona, Colorado, Maine, Poland, and Australia.  Holly received her BFA from the Maine School of Art in Portland, Maine (1981) and her MFA from UCSB (1987).  Starting in (1995) she taught Yoga at SBCC's Adult Education program for 25 years.
The Architectural Foundation of Santa Barbara office and gallery are based in the historic Acheson House at the corner of Garden and East Victoria Streets in Santa Barbara. Gallery hours are Saturdays from 1:00 to 4:00 p.m. and by appointment.
Images shown:
Solar Variation
8″x10″ Acrylic on Panel
Confetti Fields 
6″x6″ Acrylic on Birch Panel