Exhibition - Prayer Flags & A Tale of Longing by Mary Heebner
September 10 – November 5, 2022
The Architectural Foundation Gallery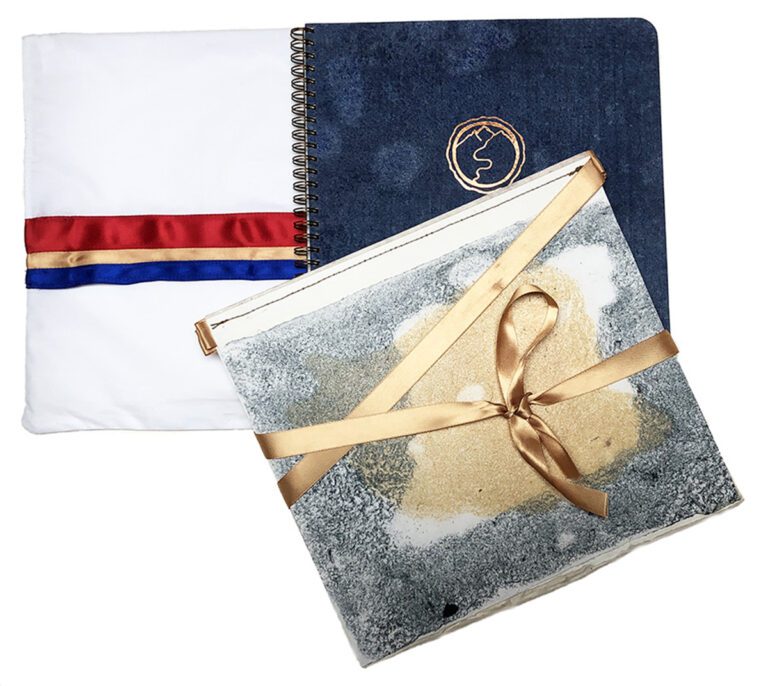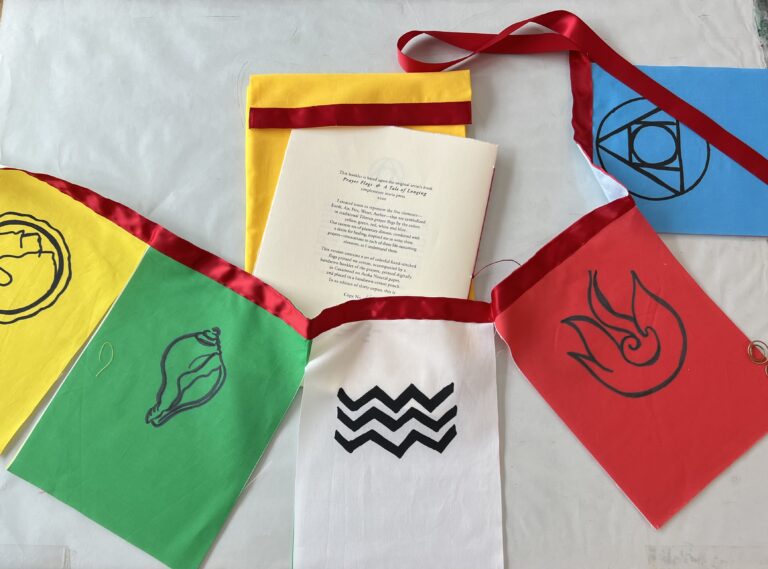 Opening Reception September 9, 2022 from 5-7 p.m.
The Architectural Foundation of Santa Barbara is pleased to announce the upcoming exhibition Prayer Flags & A Tale of Longing, an exhibition by Mary Heebner. This exhibition is three-fold and consists of two-sided Prayer Flags, a spiral-bound artist's book, A Tale of Longing and a booklet, Elemental Offerings, all originating with Heebner's travels to Rumtek Monastery in Sikkim, India to see how prayer flags were made.
An opening reception with the artist will be held at the Architectural Foundation Gallery on Friday, September 9, from 5:00 – 7:00 p.m.
Mary Heebner has distinguished herself in Santa Barbara and beyond as a multi-media artist, published writer and book artist. Her artworks are held in numerous public and private collections, including Santa Barbara and San Francisco Museums of Art, The US Library of Congress, The National Gallery of Art, The New York Public Library, and UCSB's Art, Design & Architecture Museum, and its Special Collections Library. Mary Heebner earned her B.A. and M.F.A at UCSB and has long been a noted member of Santa Barbara's art community.
The Architectural Foundation of Santa Barbara office and gallery are based in the historic Acheson House at the corner of Garden and East Victoria Streets in Santa Barbara. Gallery hours are Saturdays from 1:00 to 4:00 p.m. and by appointment.
Images shown:
Top
Prayer Flags & A Tale of Longing
Bottom
Elemental Offerings