July 16 – September 12, 2019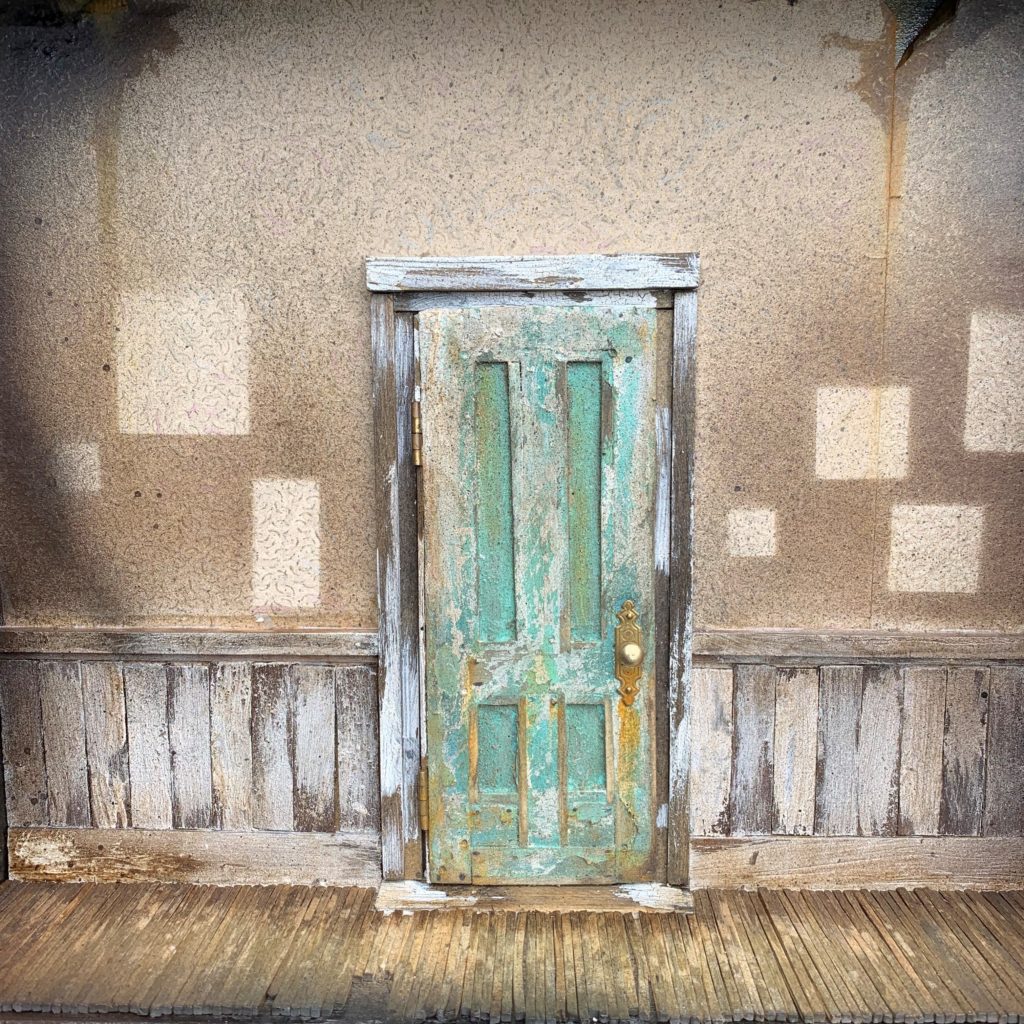 Hole in the Wall is a capsulized study into unnoticed aspects of the physical world as well as the dark corners of Michael Long's mind. Blending aspects of real, typically local, architecture with images from his imagination, Long creates unique assemblage boxes that emit a preternatural vibe.  He draws from the twin wellsprings of his recurring childhood dreams, nightmares, and memories and his careful observations of actual buildings in Santa Barbara. These small, precisely constructed works are eerie reminders of forgotten spaces – both interior and exterior – surreal architectural fragments that evoke curiosity and a myriad of associations and feelings in viewers.
For this series, Long built his wooden boxes by hand and incorporated vintage papers as well as "discarded, recycled, and unwanted things".  Each of these creepy yet elegant "dream boxes" conjures up a time and place that only exists in his mind.  Like miniature, psychological movie sets or weird, diminutive stages, they bubble up from the depths of a restless soul seeking and often finding a strange stillness and evocative beauty.