Kids Draw Architecture Gallery Exhibition Closes December 11th
Last Day to View Exhibition Saturday December 11th 1-4pm
The Architectural Foundation Gallery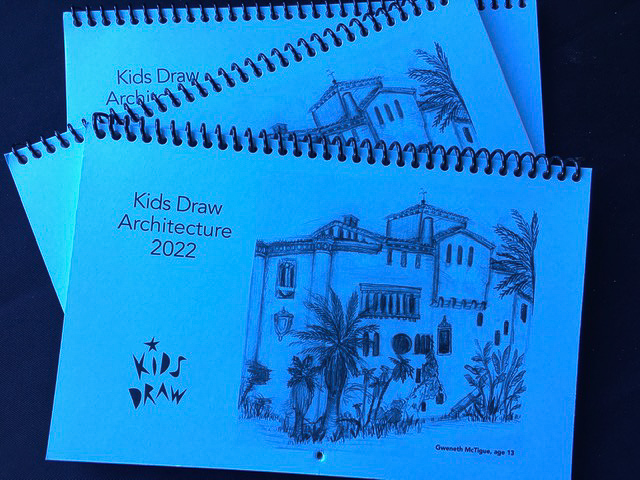 Saturday December 11th is the last day to view the Kids Draw Architecture Exhibition at the Architectural Foundation Gallery. The gallery is open 1 – 4pm.
You can purchase the KDA 2022 calendars featuring the exhibition drawings at local bookstores Chaucers, Book Den, Tecalote, the Santa Barbara Museum Store, Folly and AFSB.
Kids Draw Architecture (KDA) program is designed to help the participants learn about architecture and the skill of drawing. This year, with the continuing Covid 19 pandemic, instead of meeting in person as is the norm, the participants masked up and kept their distance while venturing out to find architectural inspiration in our built environment to sketch, learn, and to work on drawing skills.
Calendar cover drawing by Gweneth McTigue, age 13