October 3 - November 16, 2017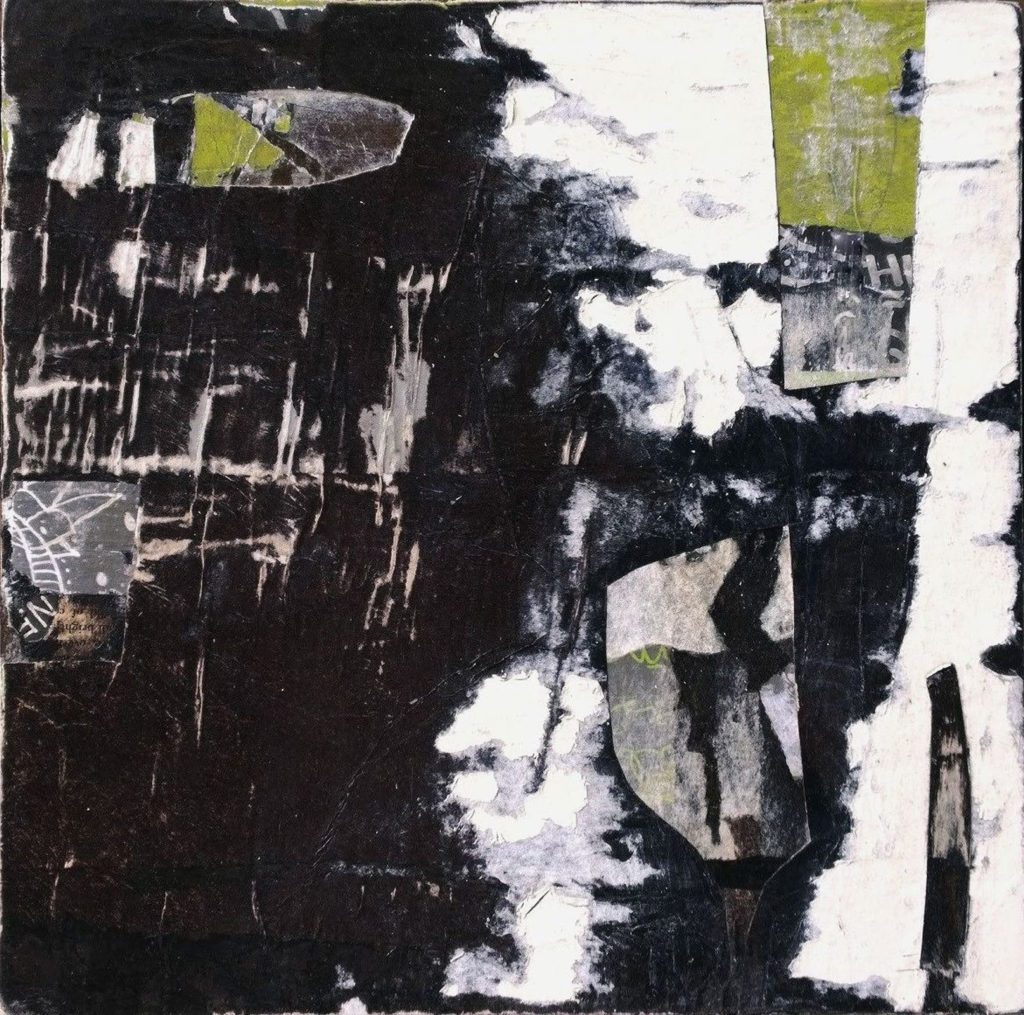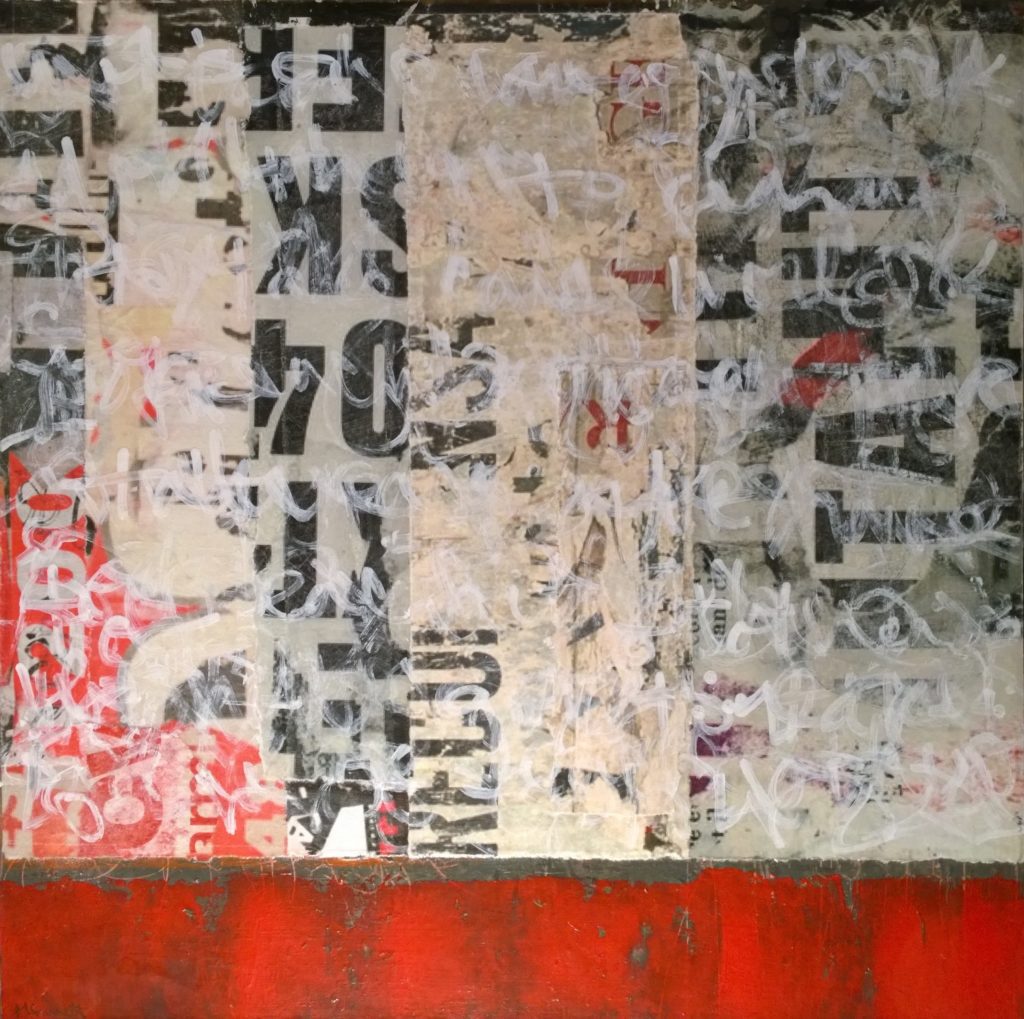 Industrial Strength connotes "extremely powerful, intense, durable, more concentrated than the standard brand." In Garrett's recent work, protests and prayers are woven into multiple layers of hand-painted papers. They also include stenciling, reduction techniques, and torn images from her archive, 30 years in the making, of street photography focused on chaotic urban environments. Demolished walls, raw graffiti, and gritty patterns all make their way into Industrial Strength. 
A professional artist for 25 years, Garrett has a degree in Sociology from Eastern University in St Davids, PA. She has traveled and studied art across the country: oil and cold wax techniques in Wisconsin and Ghost Ranch, NM; encaustics and monotype printing in Santa Fe, NM; and painting at The Art Institute of Chicago, thanks to a merit scholarship. Garrett is represented by galleries in Vail and Santa Barbara and has collectors across the country. She paints full-time and teaches workshops in Santa Barbara, CA. For more information please visit www.mgarrettstudio.com.