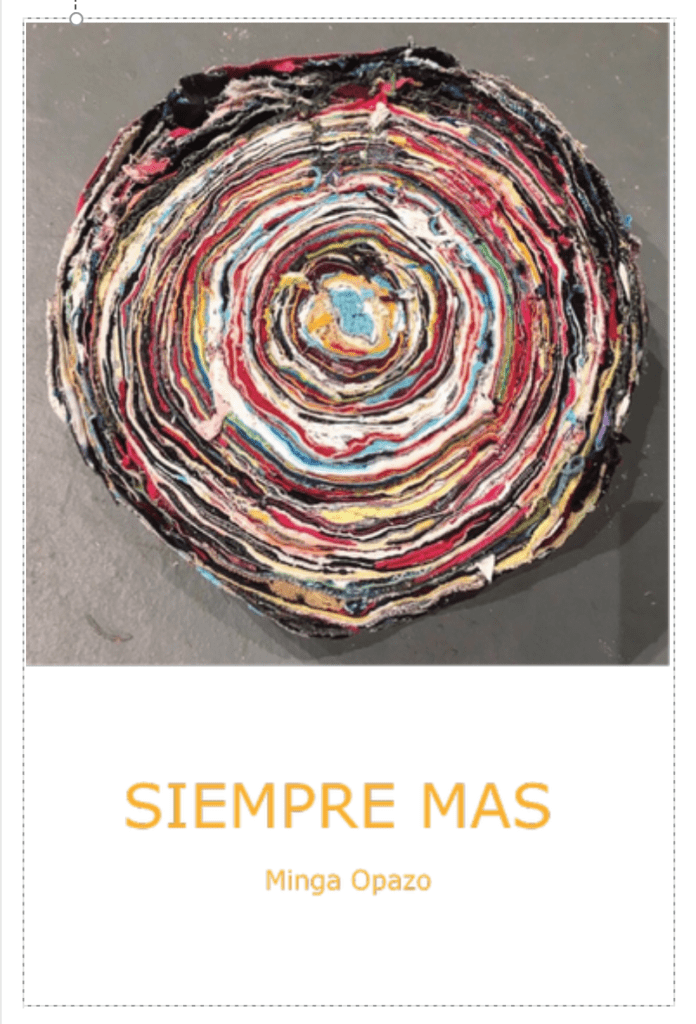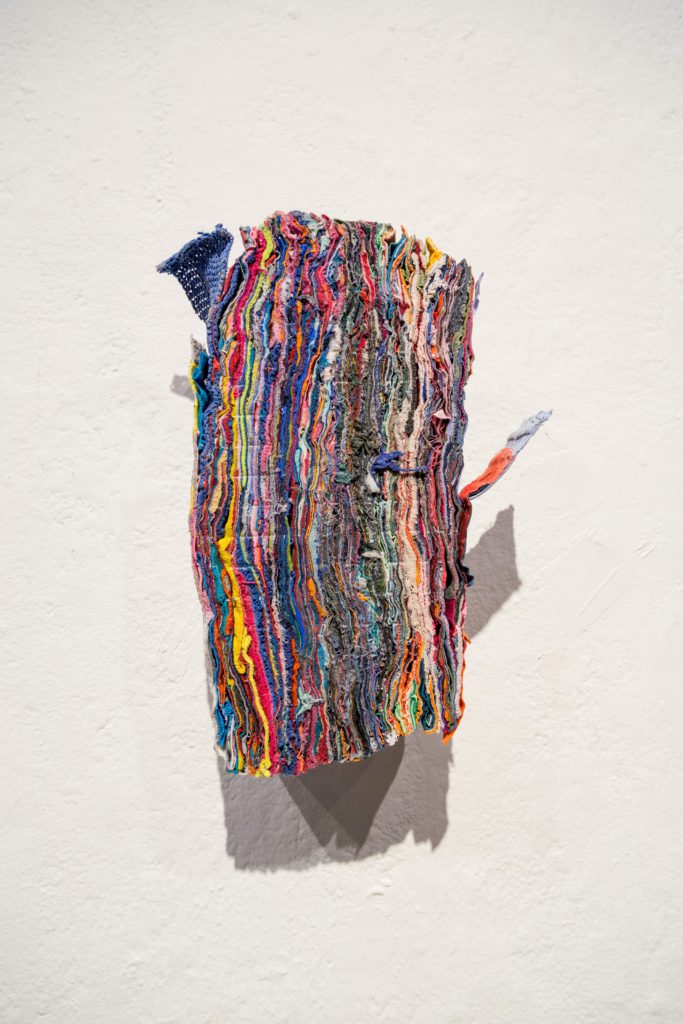 Due to Santa Barbara County's COVID-19 regulations pertaining to museums, galleries and zoos, the anticipated opening on July 25th of Siempre Más / Always More, an exhibition of textile works by Minga Opazo at the Architectural Foundation of Santa Barbara, is postponed. 
Our goal is to welcome visitors in mid-August to view these provocative artworks by Opazo, a fourth-generation craftsperson from Chile who explores the problem of excess clothing made from synthetic fabrics that cannot be absorbed back into the natural world. 
Please stay tuned for the new date of Opazo's Opening,  The exhibition will feature colorful wall sculptures and installations, plus a site-specific weaving on the 2nd story porch railing of the Architectural Foundation, facing Victoria Street!
In anticipation of Opazo's coming show, she will be a guest on Elizabeth Stewart's Arts Radio Shows from KZSB AM 1290 Santa Barbara broadcasted each Friday at 10 a.m and archived to her website https://elizabethappraisals.com/category/radioshow/for repeated listening.  
Minga Opazo received her MFA from the California Institute of the Arts (2020) and her BA from University of California Berkeley (2015). She maintains a weaving studio in Ventura and another in Joshua Tree for large scale installations. She was Artist-in-Residence at the Banff Art Center (Canada), the Acre Residency (Wisconsin) and the Haystack Mountain School (Maine), had solo shows at Dab Art Gallery (LA), the CAM Studio Gallery (Oxnard), and large public installations at the HUD Gallery and the Museum of Ventura County.