Beauty Out Of Ashes by Sophia Beccue
May 15 – July 8, 2021
Architectural Foundation of Santa Barbara Gallery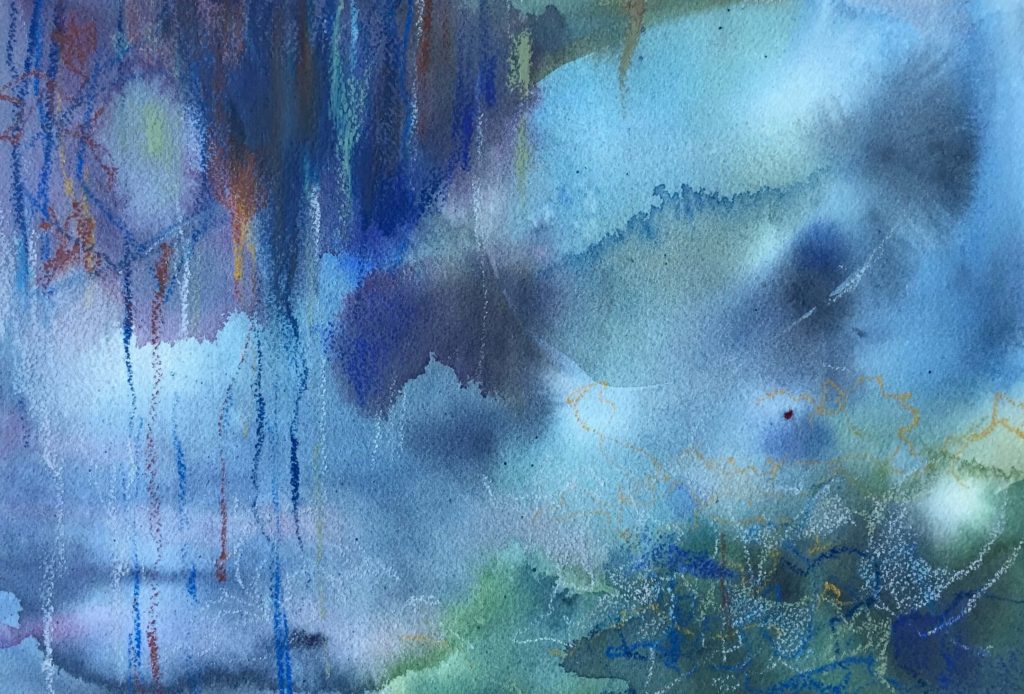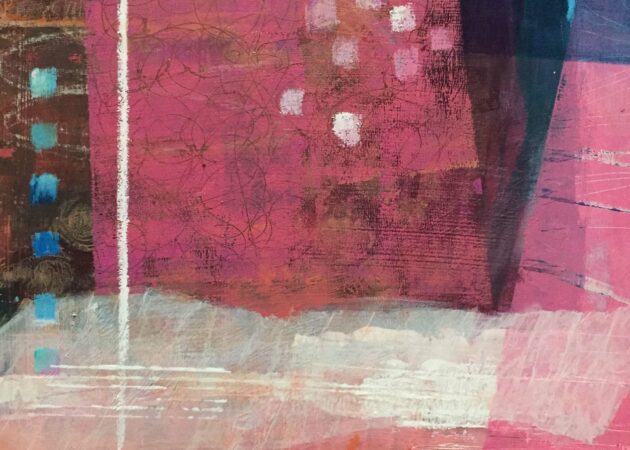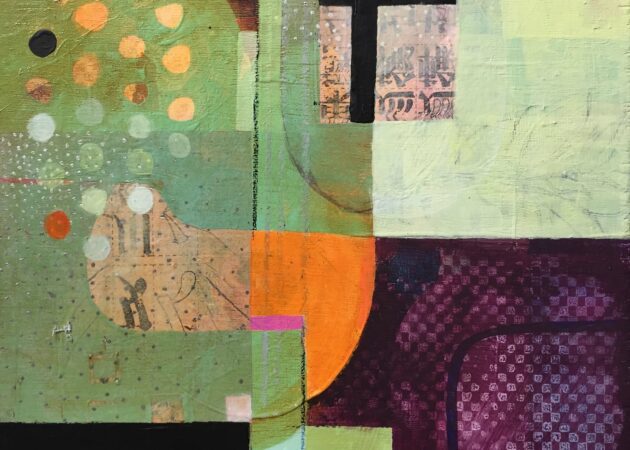 The Architectural Foundation of Santa Barbara is pleased to announce Beauty Out of Ashes, an exhibition of vibrant, abstract paintings by Sophia Beccue. Visitors are invited to view the exhibition on Saturdays, from 1:00 to 4:00 pm, and weekdays by appointment, May 15th through July 8th. The artist will be present on May 15 and July 3. (Self-screening, masks, and social distancing are required.)
During the past two years, while living through cancer and a global pandemic, Sophia Beccue came to grasp the deeper meaning of beauty, beauty born out of the dark times, experienced personally and collectively.
In December 2018, Beccue was diagnosed with stage 4 lung cancer; in 2019, she went into partial remission and long-term treatment. After wrestling through the meaning of life and death, and finding peace through her faith, she was better equipped to face the pandemic and her husband's diagnosis of cancer. She discovered not only beauty in the darkness, but strength in the midst of weakness and brokenness.
Her paintings are predominantly abstract, done in watercolor and acrylics on paper and wood panels. The emotion-packed journey through cancer inspired Beccue to put her heart into her work with a calm spirit. Her dynamic compositions, suffused with color, movement and texture, capture deep valleys as well as sunshine with authenticity.
Born in Taiwan, Beccue immigrated to the U.S. in her teens and currently lives in Santa Barbara. She studied graphic design at San Diego State University and illustration at the Academy of Art in San Francisco. She worked as a graphic designer and illustrator, and now focuses on fine art painting. A member of the Santa Barbara Art Association, the Abstract Art Collective, and the Art Council of the Westmont-Ridley Tree Museum of Art, she has won numerous awards and has had solo and group exhibitions. Her art has been collected internationally.
The Architectural Foundation of Santa Barbara has been dedicated to expanding our community's appreciation of the built environment since 1983. The AFSB Gallery is located in the historic Acheson House at the corner of Garden and East Victoria Streets in Santa Barbara. Regular gallery hours are Saturdays from 1:00 to 4:00 pm and weekdays by appointment.