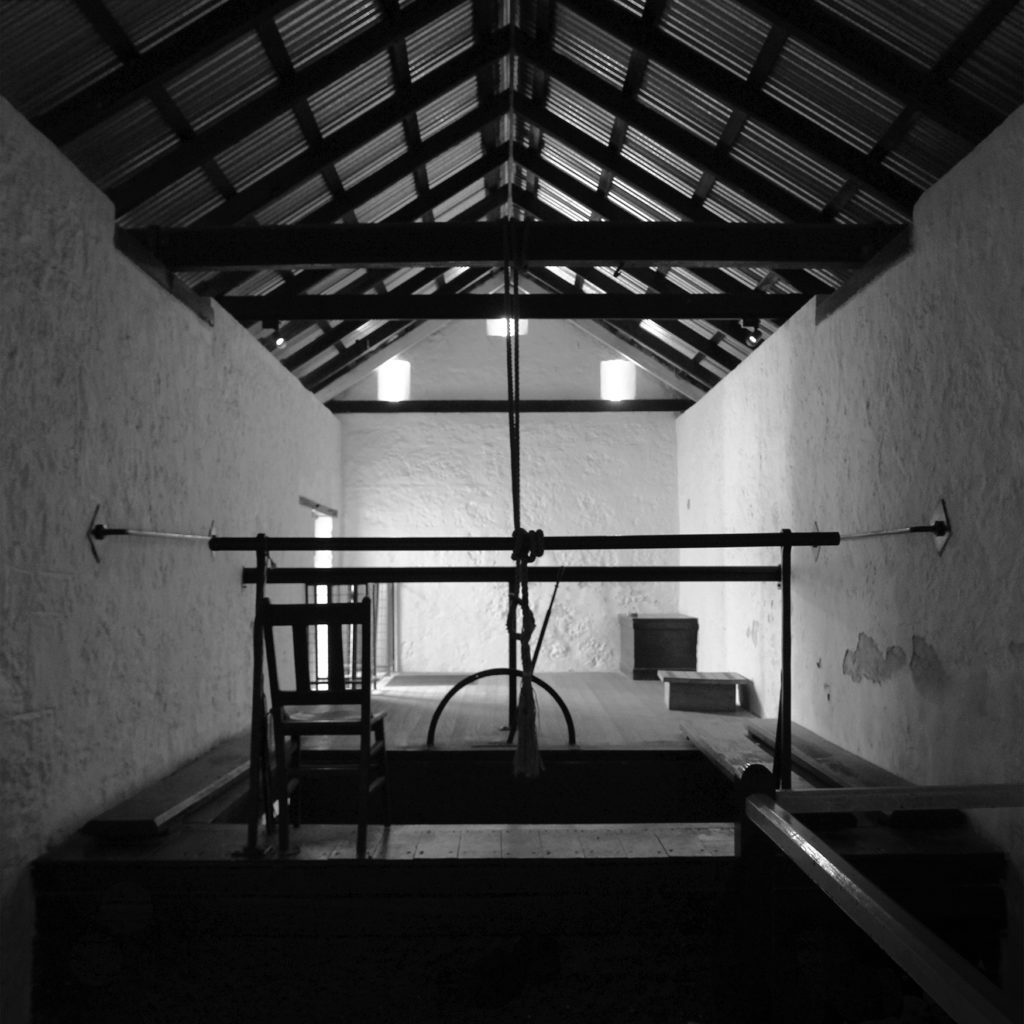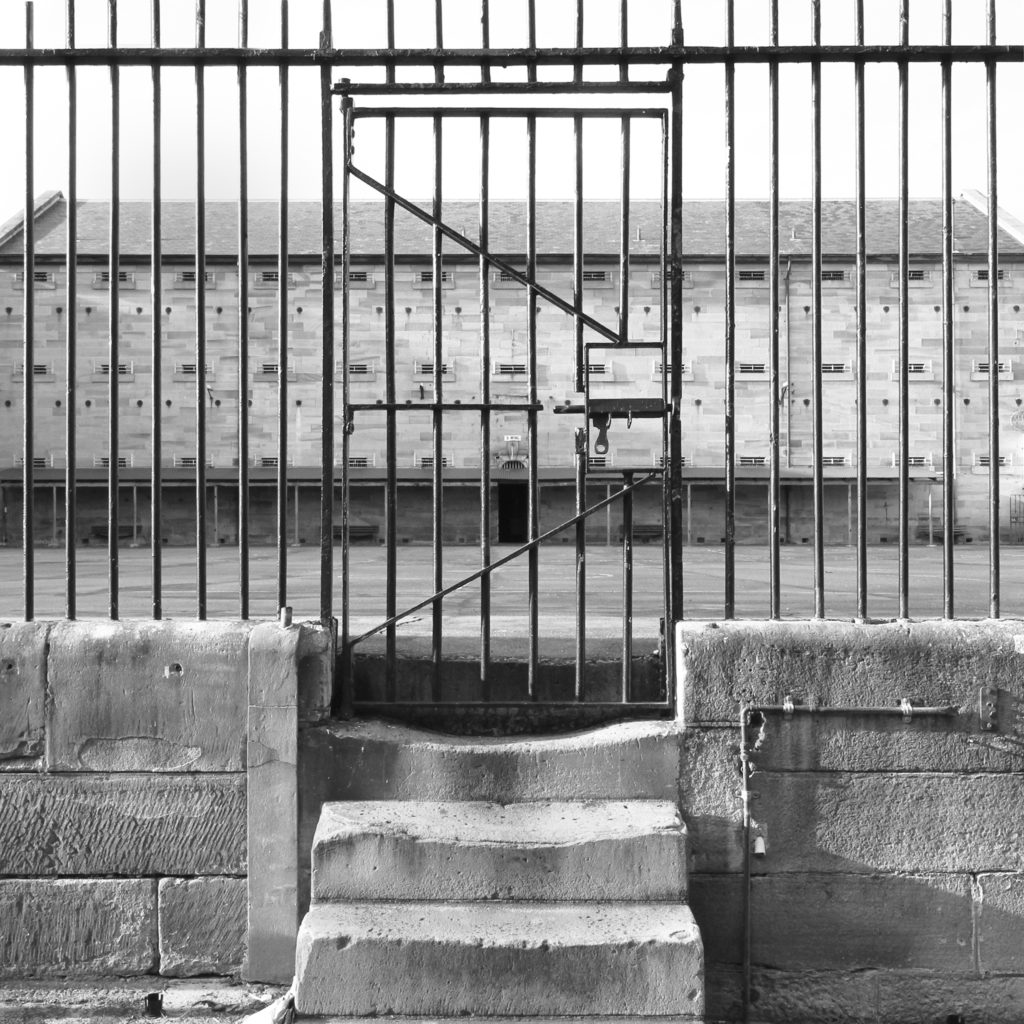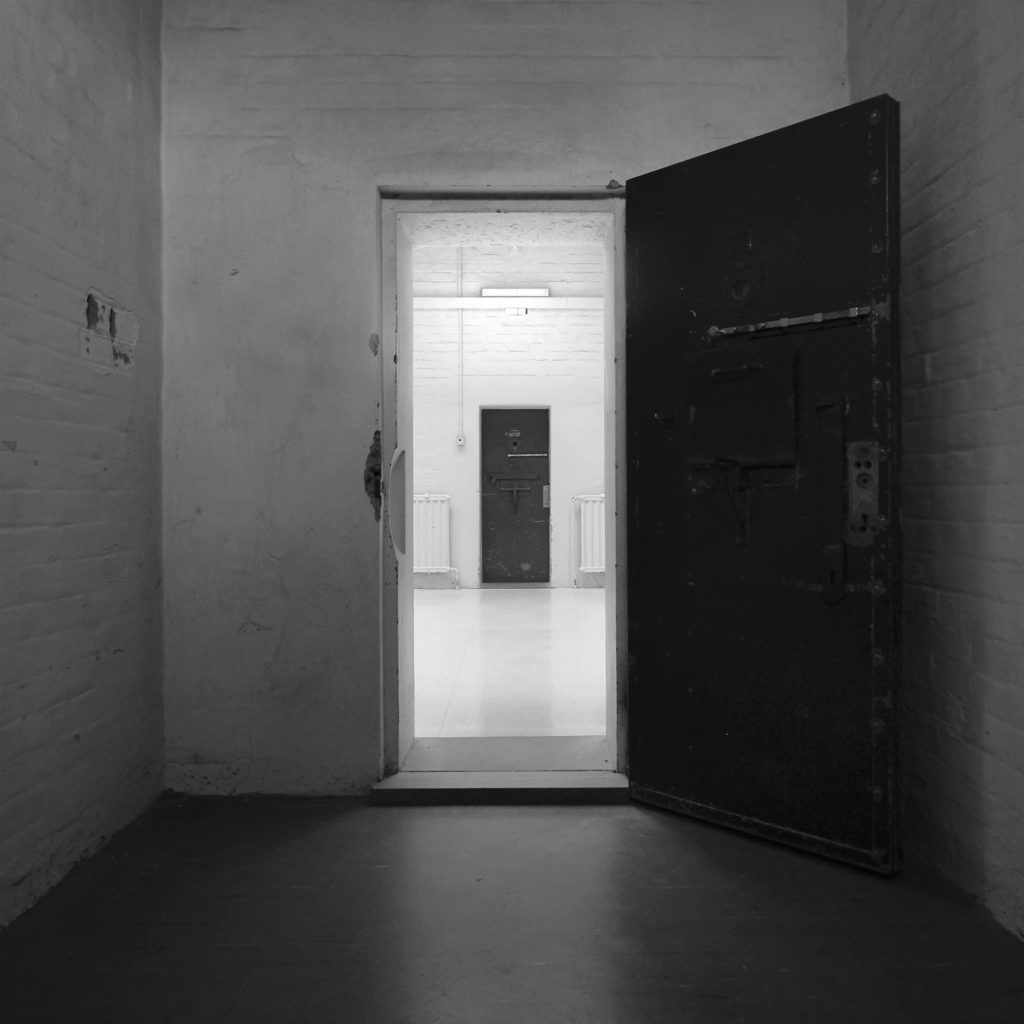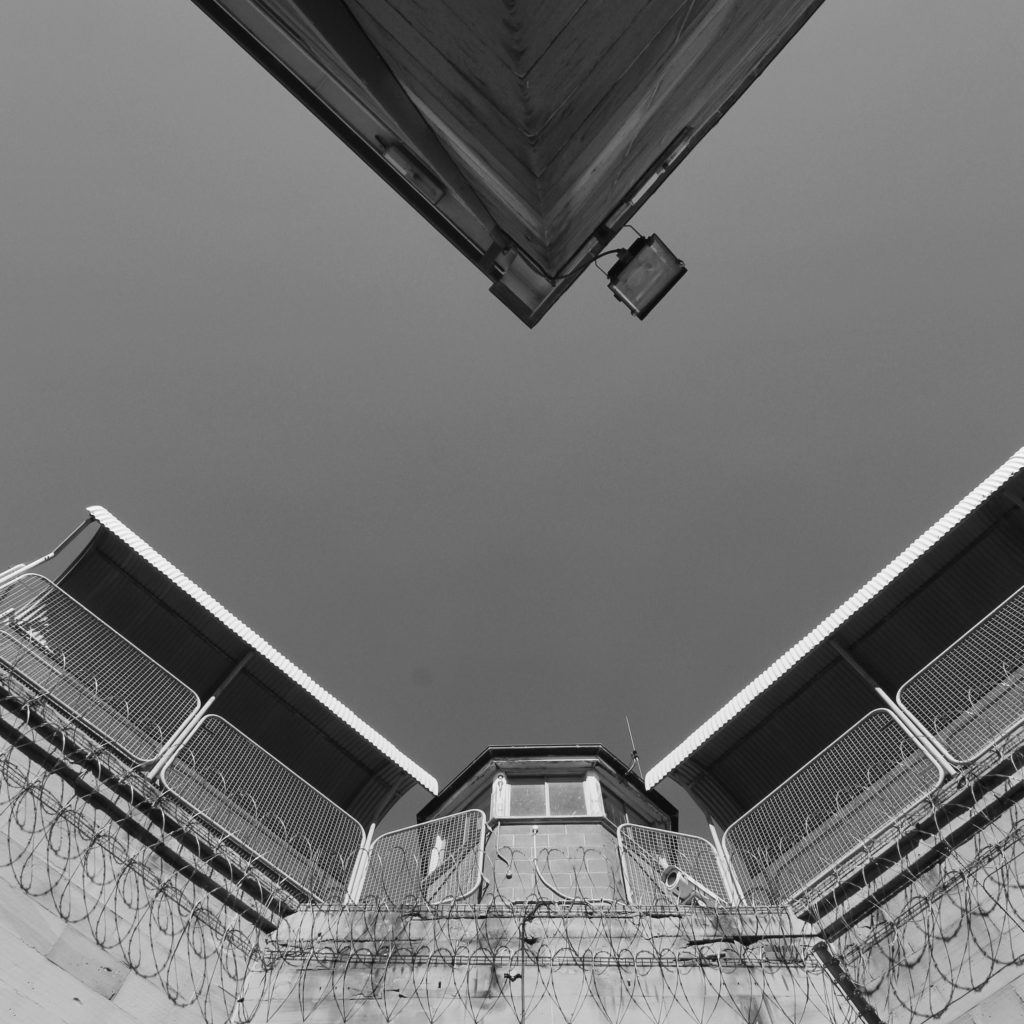 INSIDE is an exhibition at the Architectural Foundation of Santa Barbara of compelling, black and white photographs documenting Australian prison facilities that have surpassed their use-by dates.
Empty prisons are eerie places where the walls do speak. Etched into the stones is the passing of successive generations of inmates.  Photographer Brett Leigh Dicks demonstrates that every prison has its own history, character, and stories to tell and so too does every cell. But old prisons are not just a reminder of the past, but they can also help guide the future.
For the past five years the Santa Barbara-based, urban landscape photographer has been photographing closed jails, prisons and penitentiaries throughout Australia, Europe and United States – many of which have now been preserved as heritage sites. Last year Brett returned to his homeland where he undertook the first comprehensive photographical documentation of decommissioned Australian prisons and jails.
The exhibition includes historic and contemporary sites across Australia including Adelaide
Gaol, Fremantle Prison, J Ward Ararat, Maitland Gaol, Old Melbourne Gaol, Parramatta Correctional Center, Port Arthur Historic Site, Trial Bay Gaol and the Wilcannia Police Station. The subject matter ranges from the now empty silence of once bustling cellblocks and common areas to more abstract contemplations of the interaction between barred windows with the morning light and the poetic twisting of coils of barbed wire.
While Port Arthur closed in 1877, Parramatta Correctional Center housed prisoners until 2011. Brett found that photographing the two locations offered two very contrasting experiences:
"There were still books and televisions and personal items in the cells at Parramatta – the in's and out's of prison life remained very apparent there, whereas Port Arthur featured the haunting remnants of rustic metal and stone. The prisoner experience was obviously very different at each of those locations and so too were the resulting photographs."
As for the role photography can play in the afterlife of prisons, Brett thinks that every society's approach to punishment and incarceration should be constantly reassessed: "As society changes so too does its values. Prisons used to be places of punishment and repentance, but in the lifespan of some of these prisons they were transformed into places of reform and rehabilitation. Justice and the forms it takes should be an ongoing conversation in every community and I think there is a place for photography to illuminate that."
Brett Leigh Dicks was born in Sydney, Australia and currently resides in Santa Barbara, California. Through fine black and white photography he investigates the landscape and the tenuous ties it shares with human history. His work has been exhibited in Australia, Europe and the United States and hung beside photographers as diverse as Ansel Adams, Jeff Bridges, Max Dupain, Lewis Morley, Yoko Ono and Hiroshi Sugimoto.  He is currently a finalist in the 2018 Sony World Photography Awards.