Saturday, September 8, 2018, at 2 – 3 PM.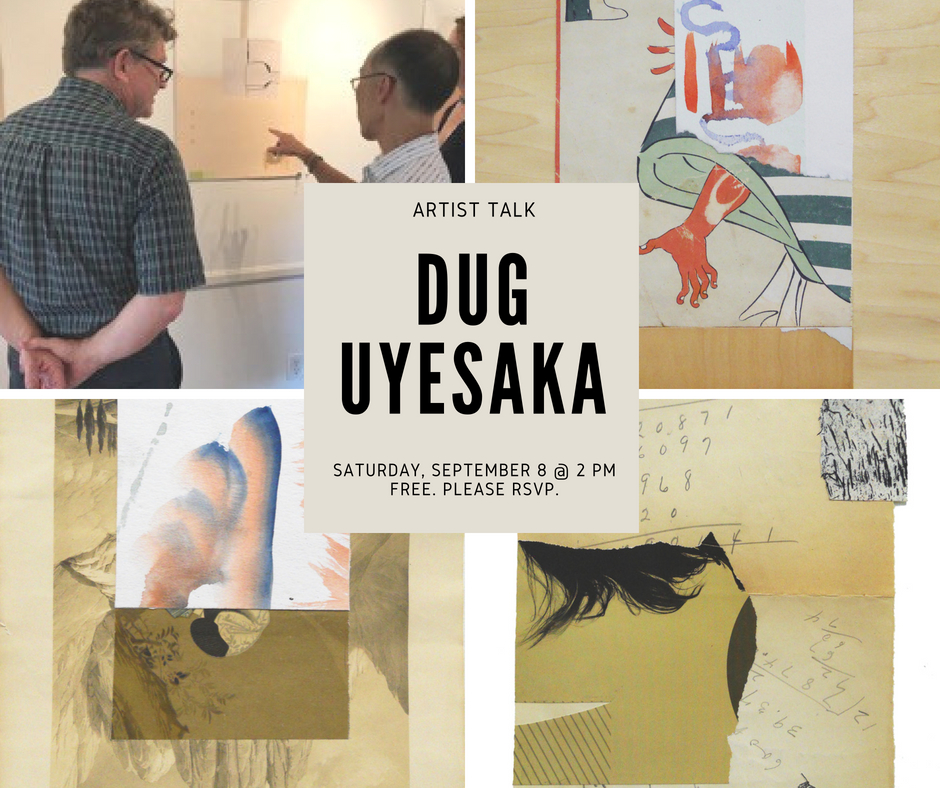 The Architectural Foundation of Santa Barbara is pleased to present a conversation about the art of collage with three prominent members of Santa Barbara's art community. Please join us as they share their personal experiences and knowledge of collage techniques and history. Discover how and why each came to embrace this unique art form as well as the special role of collage in the history of art in Santa Barbara.
Dug Uyesaka's current AFSB exhibition, pulp n'glue – remix vol. 1, which features a selection of his recent collages, will close on September 13, 2018.
Artist/teacher Tony Askew has taught and exhibited locally for decades. Many of his prints are made with chine collé, a form of collage. His solo exhibition, Looking Back/Going Forward, will be on view at the Westmont Ridley-Tree Museum of Art from August 30 to November 17, 2018.
Jeremy Tessmer is the Gallery Director of Sullivan Goss – An American Art Gallery where he is also curator of nineteenth and twentieth-century American art and sculpture.
The AFSB Gallery is located in the historic Acheson House at the corner of Garden and East Victoria Streets in Santa Barbara. Regular gallery hours are Saturdays from 1:00 to 4:00 pm and by appointment (please contact Rocio Iribe at 805-965-6307).