July 17 – September 13, 2018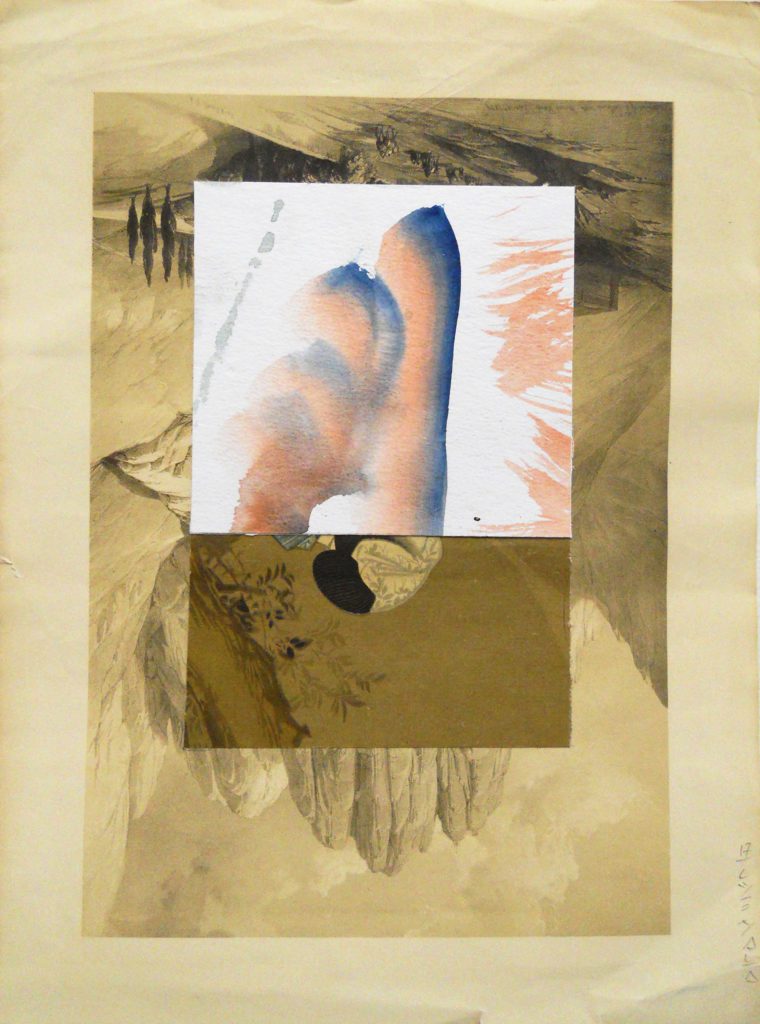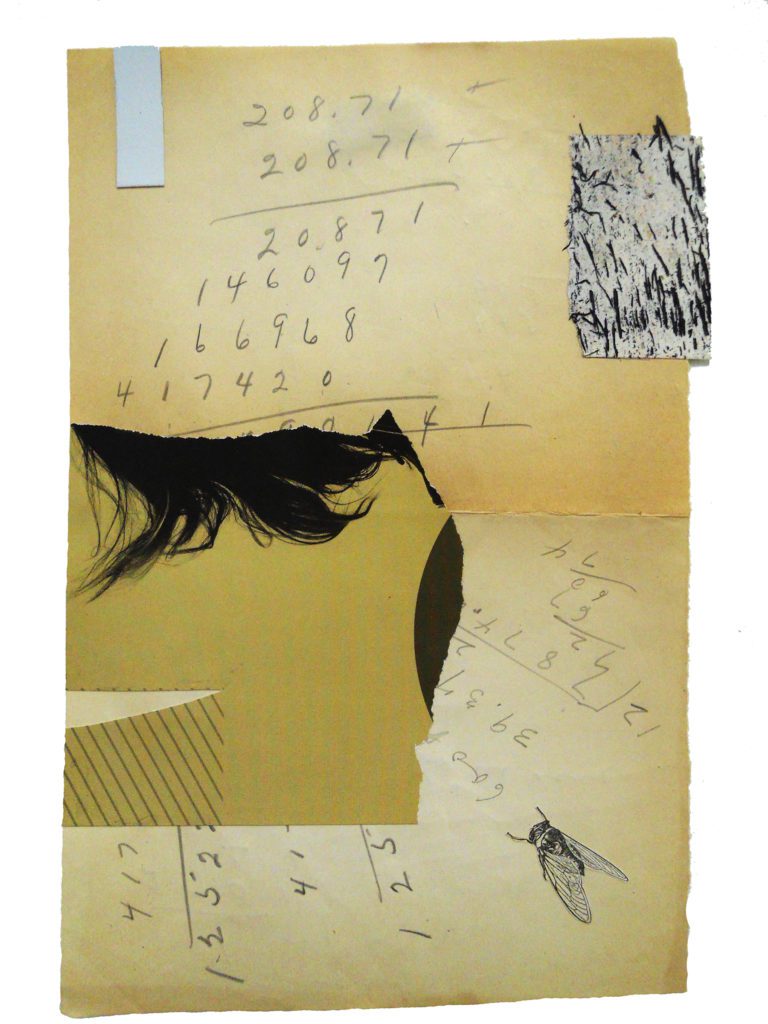 An on-going exploration of marrying paper and glue to form new, hybrid images, they document his process of constructing visual poems—evocative musings, distilled from the ephemera he collects: "I attempt to meld the textures, graphics, and echoes of old papers with marks that I make into a seemingly organic object. Sometimes, it turns out okay."
Dug Uyesaka's quizzical outlook on life and love of the arts germinated while growing up in the 1950's and 60's in the fertile San Joaquin Valley. Living out in the boondocks provided many hours to roam the countryside and appreciate the slow side of life, fueling his passion to draw and make "stuff" from his imagination.
Dug studied painting and silkscreen printing at UCSB and later, graphic design and multimedia at SBCC.  After doing graphic design and media management for a local film production company, he became a working artist and involved in the community arts scene.  Currently, he teaches art at Laguna Blanca School and is a Santa Barbara County Arts Commissioner for the Second District.
Dug has been recognized with the Laguna Blanca School Faculty Excellence Award for the Middle School (2009), the William T. Colville Foundation grant (2009), and the Individual Artist Award for Assemblage and Collage from The Arts Fund of Santa Barbara (2010).  His stunning, mid-career survey, long story short, took place at the Westmont Ridley Tree Museum of Art in 2016.